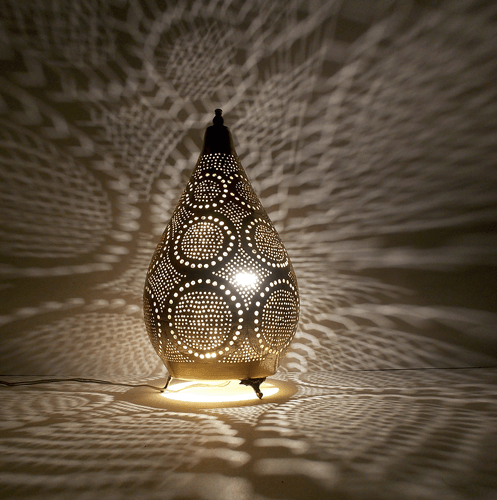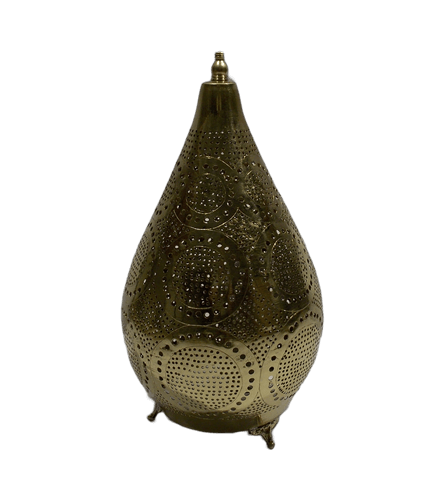 Description
Handmade Small Brass Cone Shaped Table lamp
This beautiful table lamp is made of genuine brass; it has the polished color of the brass. Its hand itch is made in circles and scattered all over the lamp. The piercing of the lamp varies in sizes in which the outer circle is pierced in large size while the inner in small ones to provide this beautiful artistic shape of the lamp. This combination of different size piercing also brings real special shades on the lamps that have an artistic outlook.
The outer shape of the lamp is cone shaped in which the sides of the lamps have an arch shape to provide beauty even in case it is not illuminated.
This lamp shades can fit in the bedroom and can be placed in a corner of a living room to provide special atmosphere to this spot.
We have wired and electrically equipped this Moroccan lamp; but we could not include the plug because of the variation of the plugs according to every country. The plug can be easily installed to the wires to be ready to work within less than five minutes.