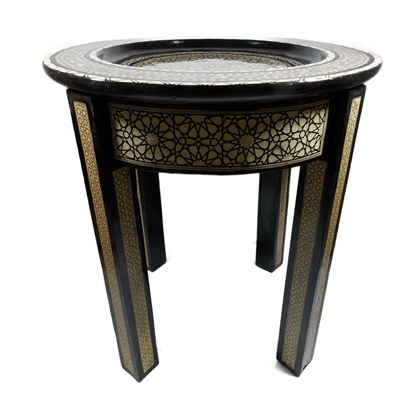 Description
Handmade Round Moroccan Mother of Pearl Table
Handmade Moroccan Table made of beech wood
This special style of a round table is only available in Moroccan style tables in which the edges of the head are a little prominent than the middle.
The whole table have mother of pearl inlaid either on the edges or in the middle of the head.
The color of the table is black which creates a perfect contrast with the inlaid mother of pearl.
This Moroccan Mother of Pearl Table is handmade to fit the need of a side table or a coffee table as well as a main table in the living room.
The table is also designed in a way that it can be unset so it can be easily stored.