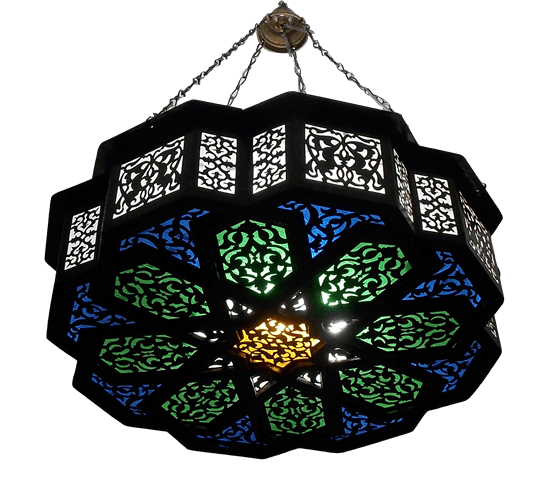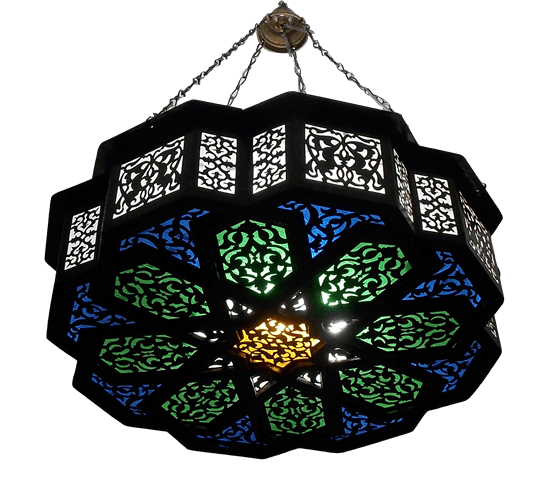 Description
Handmade Moroccan Stained Glass Brass Chandelier
The combination of different color stained glass within this chandelier is one of the well-known beauties of Moroccan decorations. Arab architects are well known for centuries of their splendor usage of patterns and colors within their designs. This have always added grace to their decoration style.
This Moroccan Chandelier has acquired both the magnificent usage of different colors and patterns in which the brass was finely cut all over the piece. The placement of green, blue, yellow and white colored stained glass within the Chandelier provides majestic feeling that would be felt for whoever in the place.
The Moroccan Chandelier is relatively large and can fit to a living room or a guest room.
This Moroccan Chandelier is equipped to have three light bulbs of any type to fit the need of strong or soft light.