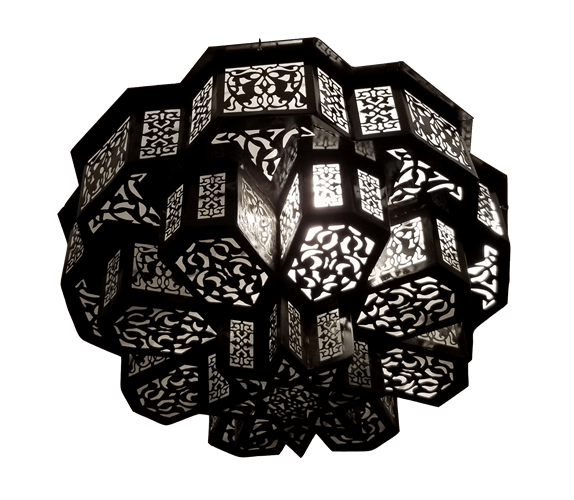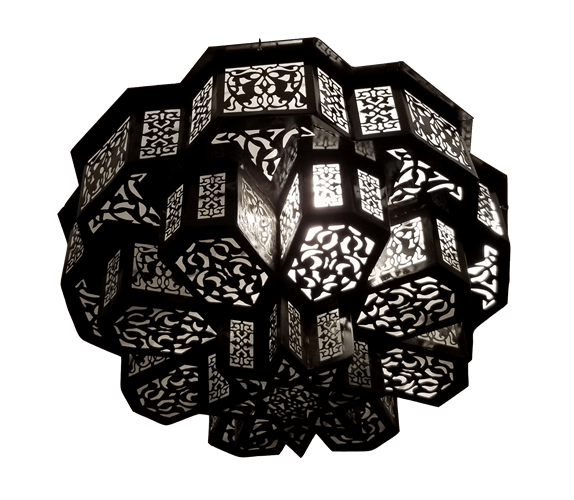 Description
Handmade Moroccan Brass Chandelier
One of the favorite shapes of Moroccan Chandeliers made of Brass which passes through a process of complete oxidization process to get the black color. This Chandelier can be described as a multi-levels Chandelier as it has three levels; the highest one is the widest in diameter while it is getting gradually smaller till it reaches the smallest in the lowest level.
The Moroccan Chandelier has the brass finally cut all over the piece. On every dimension it is covered with white stained glass which produces very soft light to its surrounding that serves the ambient feeling of the room.
The Moroccan Chandelier is relatively large and can fit to a living room or a guest room where it will add majestic feeling to the place.
This Moroccan Chandelier is equipped to have three light bulbs of any type to fit the need of strong or soft light.