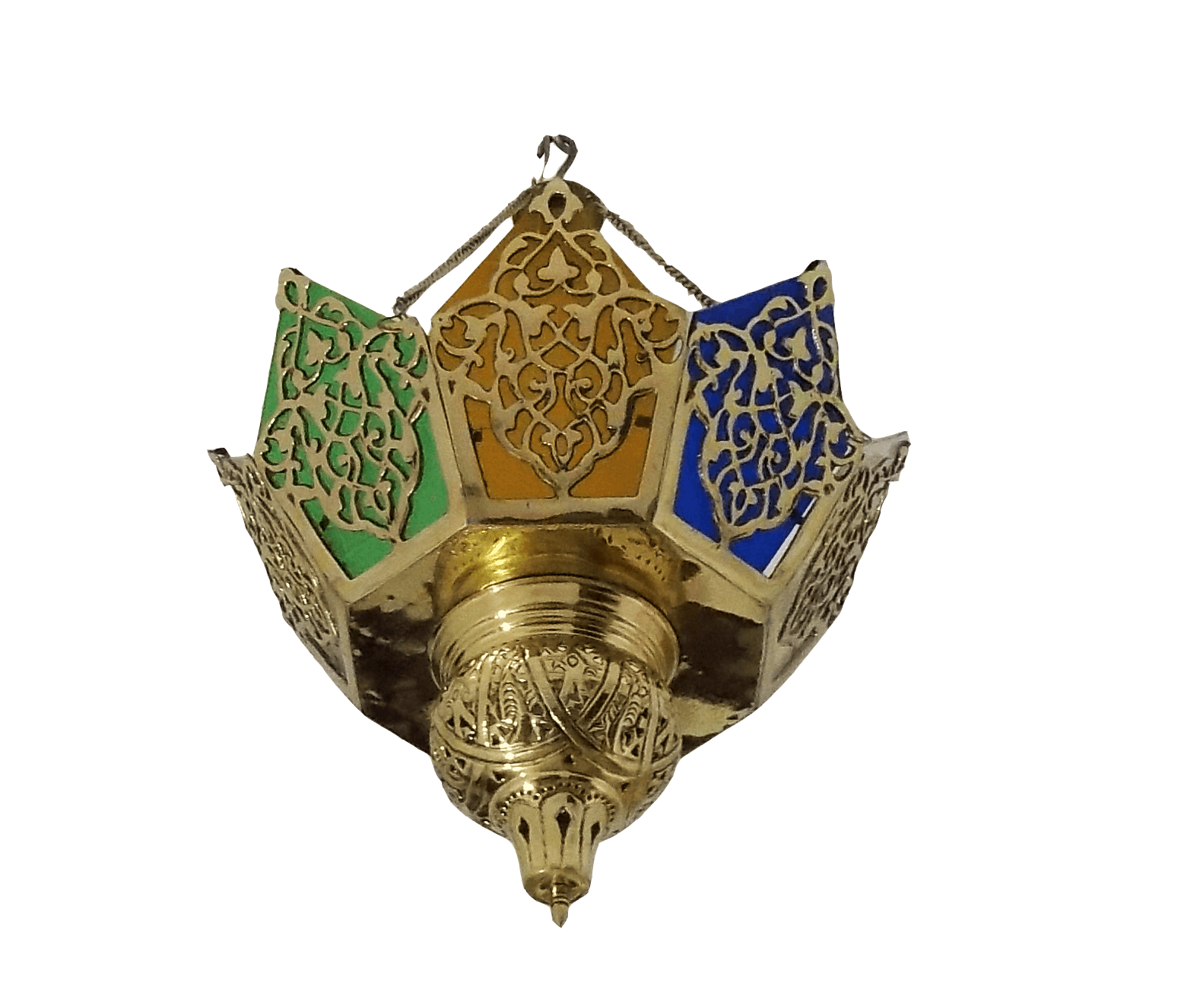 Description
Handmade Moroccan Brass stained glass Lantern
Moroccan Lantern made of brass and stained colored blue, yellow and white glass on every dimension of the hexagonal shaped lantern. On each side of the lamp the brass is cut to form a pattern which has the overall shape of the lotus flower. Inside this lotus flower different types of intersecting curved lines are used to produce which acquires both the beauty and sophistication which is well known for Moroccan decoration style.
On the bottom of the Moroccan lantern there is a cone shaped piece which is also cut and pierced to produce very special shades in addition to its beauty which adds more grace to the Moroccan Lantern.
This shape can bring a very special atmosphere to any space but it would perfectly fit for a dining room in the middle of a circle or square shaped dining table.
The Moroccan Lantern can always fit also to an entrance room which always leaves very strong impression for all the visitors of the house.