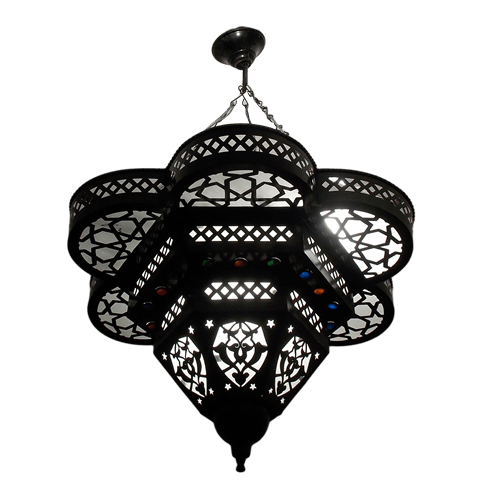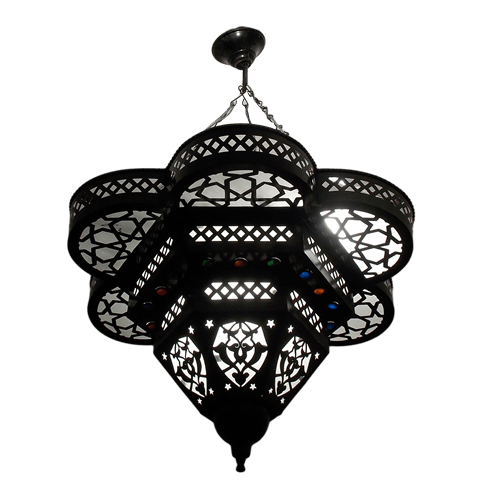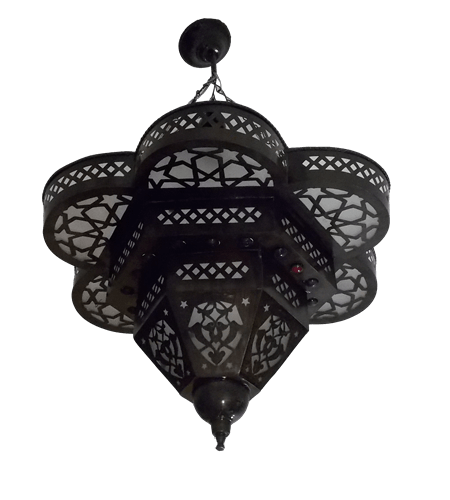 Description
Handmade Moroccan Oxide Brass Jeweled Chandelier
A uniquely styled Moroccan Chandelier handmade of genuine brass. The brass is oxidized to get the color of a dark wood tone. The brass was cut to provide the lamp the combination of different geometrical shapes which characterize the Arabian architect. The Moroccan Chandelier got stained white glass which covers the whole piece. The combination of white glass and dark wood tone brass brings an eye-catching contrast to the lamp. It also jeweled with various colored small pieces of glass which adds a distinctive character to the handmade lamp.
The shape of the lamp is also distinctive as it has the floral shape in the upper part while on the bottom part it has the cone shape.
This stained white glass and the dark oxidized brass of this Moroccan Lantern is designed to provide very smooth type of lighting for those who would like to have an ambient feeling at their homes.
The size of the Moroccan Chandelier is relatively large and is equipped to have three lamp bulbs of any size which can provide enough illumination to a large space such as a living or a guest room.