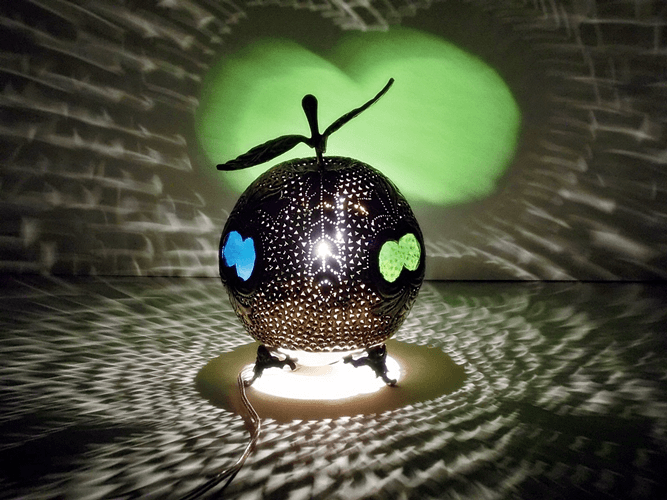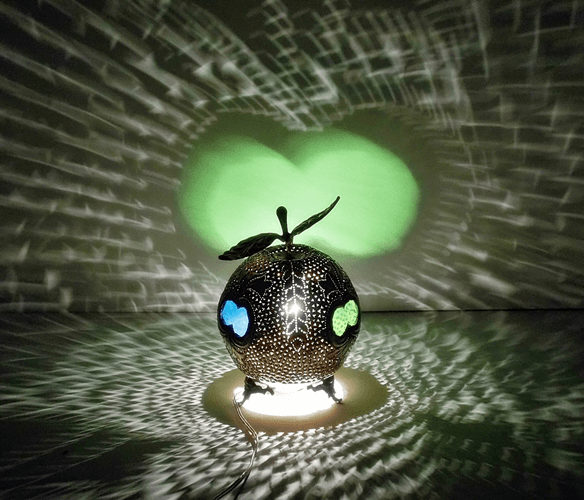 Description
Handmade Small Moroccan Apple Shaped Brass Table Lamp
Beautiful handmade Moroccan mad of Genuine Brass and have the shape of the apple. It is hand pierced all over the piece and has three stained green and blue glasses on different sides of the lamp.
Those combinations of piercing and stained colored glass provide real artistic shades all over the place. The color of the brass is oxide which provides a contrast with the colors of the glass.
Its small size makes it a perfect fit to be placed on a book shelf or a small table within the living or bed room.
In order to enjoy the shades of this lamp it is advised to use a transparent strong type of lamp bulb.
While in case you just want to enjoy the lamp without those types of shades it is advised to use a frosted lamp bulb.
This Moroccan Lamp is wired but does not include the plug because there are different types of plugs according to the location. The right plug can be easily attached to the lamp within less than five minutes.