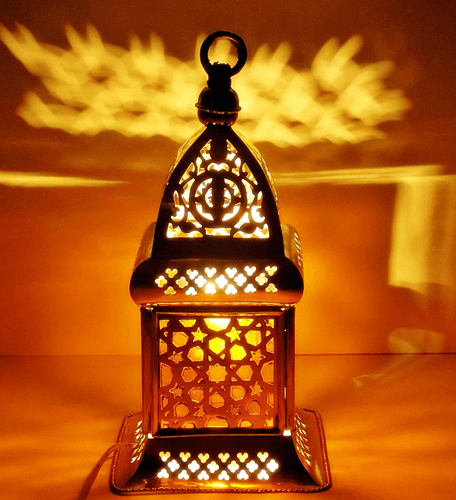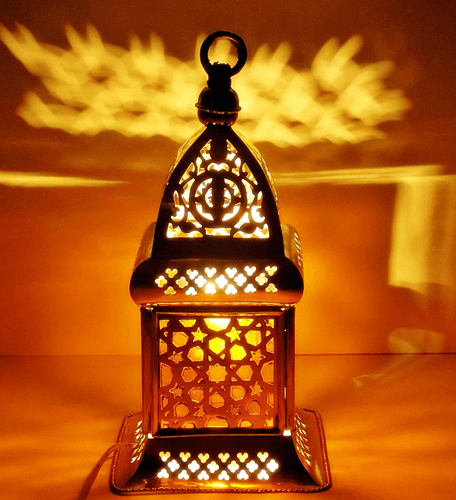 Description
Handmade Moroccan Brass Table Lamp Shades
This Moroccan Lamp is made of genuine brass which is cut in different geometrical patterns to bring very artistic shapes.
The origin of this lamp design goes back to the tenth century and it is attributed to the holy month of Ramadan which is the month of fastening and praying for the Muslims.
There are different stories about the origin of this lamp one of them that is that when the khalifah which is the same as the king for all the Muslim nation used to go to see the Crescent which is the sign of the starting of the month he was accompanied by kids, every one of them carries a lamp to illuminate the road for the khalifah.
Since then this Moroccan lamp has been an important symbol for this month in which all the streets of Egypt are adorned with this lamp.
This handmade Moroccan Lamp is designed to be hanged as well as a table lamp.
In order to enjoy the shades of this lamp it is advised to use a transparent strong type of lamp bulb.
While in case you just want to enjoy the lamp without those types of shades it is advised to use a frosted lamp bulb.
This Moroccan Lamp is wired but does not include the plug because there are different types of plugs according to the location. The right plug can be easily attached to the lamp within less than five minutes.