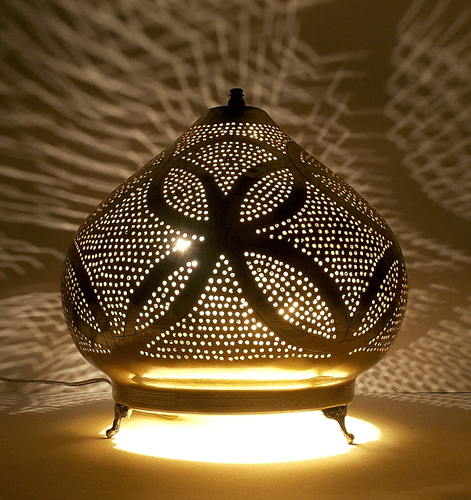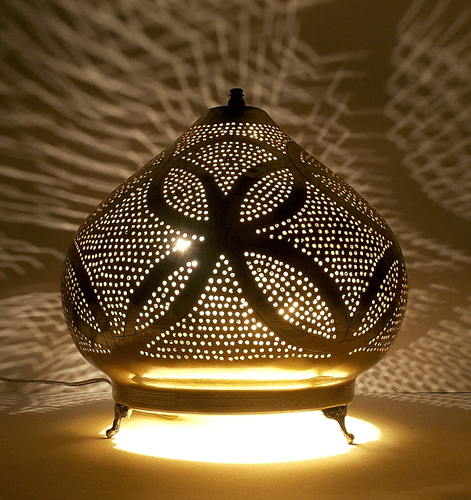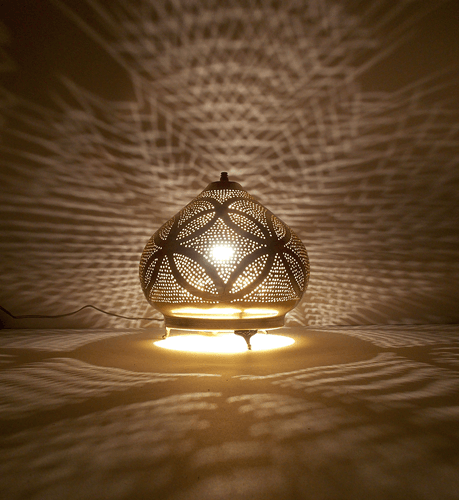 Description
Handmade Moroccan Classic Brass Table Lamp
This Dome shaped Brass Lamp is hand itched and made of genuine brass. It has the color of polished brass and the hand itching design is made of various intersecting circles all over the lamp. The hand itching provides very beautiful shades all over the place. While the intersecting circles that do not include any type of carving as most of the Moroccan lamps provide the simplicity which would perfectly suits the modern decoration style.
This Moroccan lamp flair can perfectly fit for the bedroom to provide relaxing imaginative atmosphere that is provided by the shades of the lamp. It can also fit to a corner of the living room where you would like to add some artistic touch to.
We have wired and electrically equipped this Moroccan lamp; but we could not include the plug because of the variation of the plugs according to every country. The plug can be easily installed to the wires to be ready to work within less than five minutes.