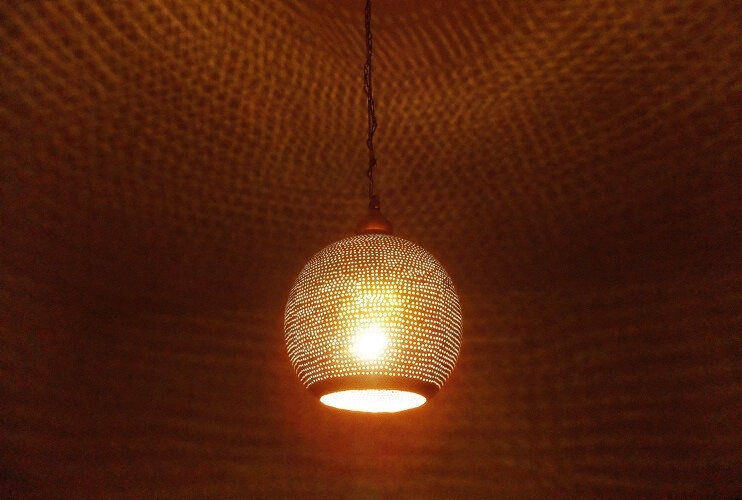 Description
Handmade Ball Shaped Small Brass Ceiling Lamp Pendant
A simple looking elegant plain hand etched Moroccan handmade lamp that can bring ambient light to a small room, corridor or a corner of large room which you would like bring attention to by adding those beautiful shades. The piercing of the lamp is so tiny and scattered randomly all over the lamp which has the ball shape. This shape is open from the bottom to spread light all over the place while on the ceiling and on the top of the side walls the lamp shades will scattered to bring such beautiful combination of dim lights shades and bright light.
Also, if you have different ceiling light spots within a room or a corridor and you are looking for some simple light, this lamp would be a perfect fit.
We have wired and electrically equipped this Moroccan lamp to be directly installed to the ceiling.