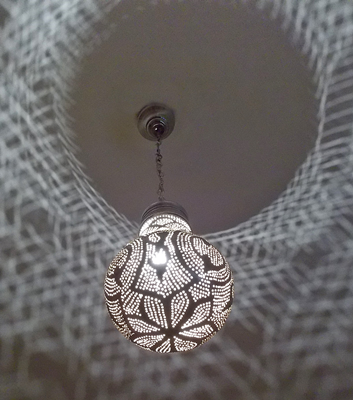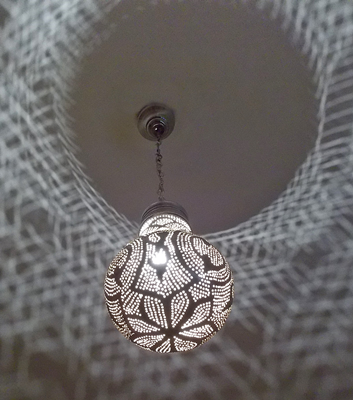 Description
Handmade Moroccan Brass electric ceiling lamp Pendant Geometrical Patterns Itching
Handmade Moroccan electric ceiling lamp Pendant made of Solid Brass,
This lamp has the shape of the original lamp bulb and it is hand etched with a geometrical patterns which Moroccan Lamps Designers are very skilled in
The designer in that case was inspired by the original lamp bulb which was discovered in the last century and yet still used till this moment.
He added the Moroccan style to the lamp by creating a brass lamp in the shape of the bulb which is hand etched in geometric patterns all over the lamp.
This simple shape would perfectly fit to a place where you would like to have a source dim shaded illumination with beautiful shades that would attract the eyes of the visitors
The lamp is totally silver plated.
The lamp is electrically equipped and wired