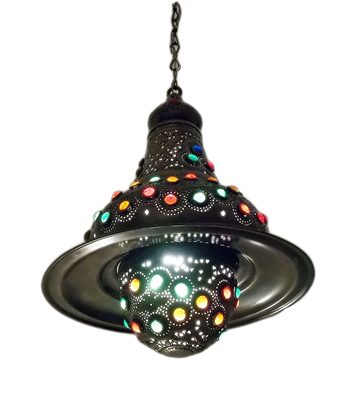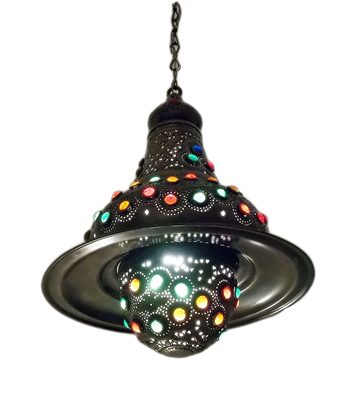 Description
Handmade Moroccan electric jeweled Oxide ceiling lamp Pendant
Handmade Moroccan electric ceiling lamp Pendant made of Solid Brass, the lamp has the oxide color and is jeweled with different colored glass pieces.
It is inspired from the design of vintage street lamps in the 40s; this combination of a vintage style with the ancient style gives the piece its uniqueness.
The oxide color would also fit for those who donít like to have something glittery within their house. The jeweled small glass pieces are also an addition to the lamp as it spread different color shades all over the room.
The hand etching of the lamp is made in circles surrounding the jeweled glass pieces which create a real enchanting pattern.
The lamp is electrically equipped and wired