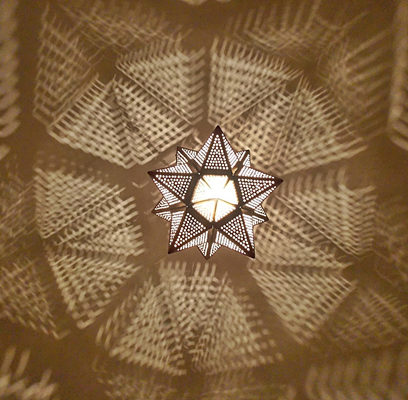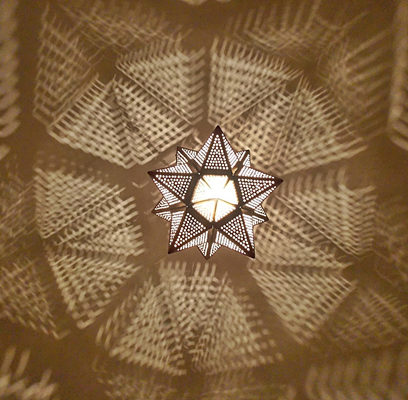 Description
Handmade Moroccan Brass Lamp Pendant Silver
Handmade Moroccan small electric ceiling lamp Pendant made of Solid Brass; it has the shape of a star and is made totally of brass with silver plated to give it the silver color.
The shape of a star lamp for centuries and never lost its magic; this shape has been always inspiring to adults as well as kids.
The design of the lamp is also made to bring beautiful shades to a small kid's room as well as a corridor.
Moroccan star lamps with piercing have the power to create magically indoor and outdoor special character, and also would provide intimate and welcoming atmosphere
The lamp is electrically equipped and wired