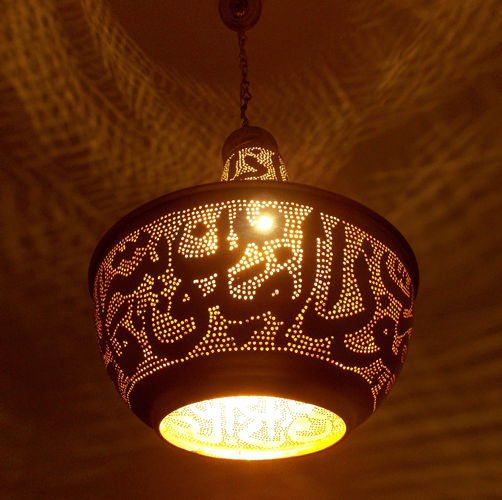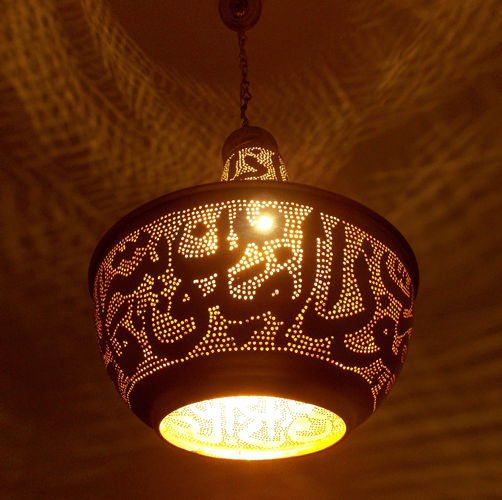 Description
Handmade Moroccan Brass Lamp Pendant
Handmade Moroccan electric ceiling lamp Chandelier made of Solid Brass, the design is inspired from the shape of the microphone
A verse from Quran is hand itched on the lamp combined with geometrical and flower patterns and is designed to have the shades of the verse on the walls of the room
I seek refuge in the lord of the dawn; it is a verse from The dawn sura.
Because the night, as it overspreads, is so intensely dark that we need to place our trust in Him Who has the light, in Him Who is the light, who will bring us into the dawn of a brand new day. ... There must be in us a true connection to Allah (God)
The verse is written in an artistic calligraphy form which called Kufic. Kufic is the one of the oldest forms of the various Arabic scripts. Kufic developed around the end of the 7th century in Kufa, Iraq, from which it takes its name.
The lamp is electrically equipped and wired