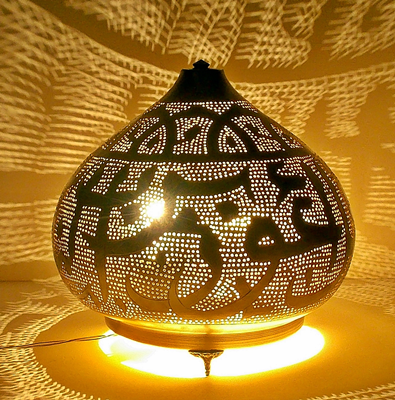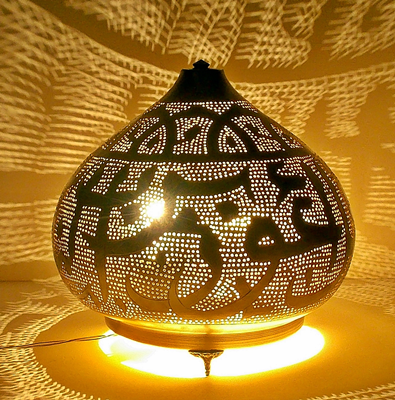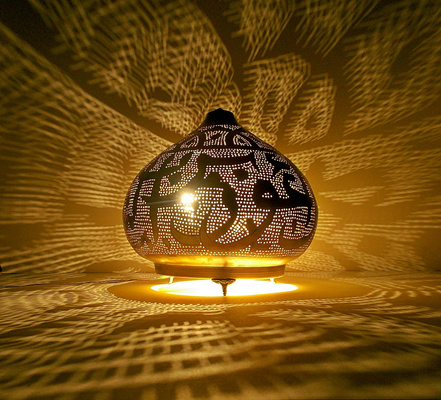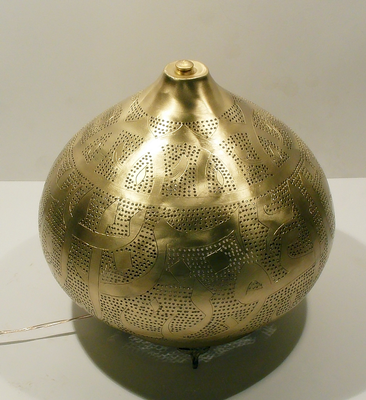 Description
Handmade Moroccan Brass Table Lamp Shades
Moroccan Brass Table Lamp Shades which have the design inspired from a dome of a mosque, A verse from Quran is engraved on the lamp
I seek refuge in the lord of mankind, it is a verse from Mankind sura.
This verse of Quran is very special for all the Muslims as it is always recalled in case of anxiety and fear to bring peace to the soul.
The verse is written in an artistic calligraphy form which called Kufic. Kufic is the one of the oldest forms of the various Arabic scripts. Kufic developed around the end of the 7th century in Kufa, Iraq, from which it takes its name.
The lamp is designed to have the shades of the hand etched verse on the wall.
The lamp is electrically equipped and wired but without the plug due to the variation of the plugs according to the region.