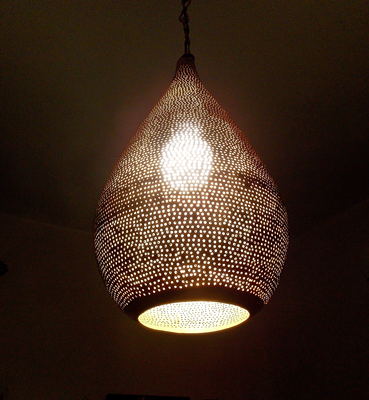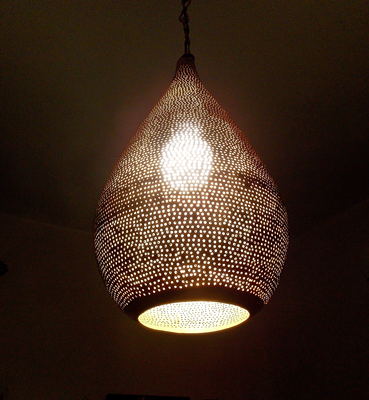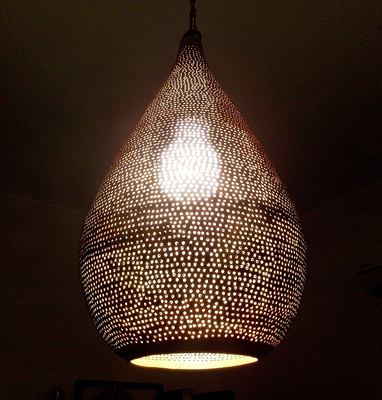 Description
Handmade Moroccan Brass electric ceiling lamp Pendant
Handmade Moroccan electric ceiling lamp Pendant made of Solid Brass, this design is called in the Middle East a tear drop and that is due to its shape which resembles the tear drop.
The hand itching of the lamp is plain without adding any design to the itching within the lamp which add elegance to the piece, and makes it fit with any type of decoration either modern or classical.
Authors such as Keith Critchlow[a] argue that Islamic patterns are created to lead the viewer to an understanding of the underlying reality, rather than being mere decoration, as writers interested only in pattern sometimes imply.
This gives every piece of Moroccan decoration a personal character you won't find in any other types of decorations.
The lamp is electrically equipped and wired