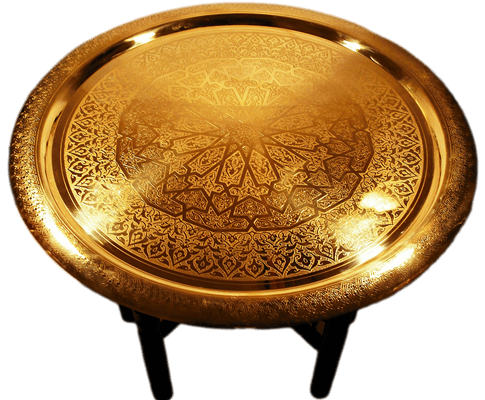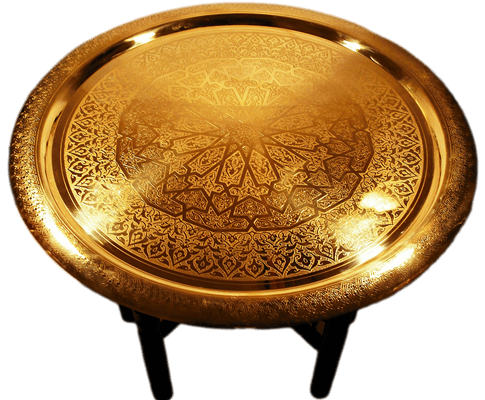 Description
Handmade Moroccan Table made of brass with a wooden pedestal
This table was widely used centuries ago in the Middle East yet it is still used in many countries within the region.
The face of the table is hand etched in different geometrical patterns at the center of the brass top which is surrounded by patterns of leaves and vines...
It is hand hammered of Solid Brass
It has a delicate looking wooden spider legs under the table which can be folded down for easy storage
Its height is designed for floor sitting with few pillows, poufs and a carpet which can bring simplicity to a corner or a room. This type of simplicity can bring more intimacy within a group of friends or a family.
This table is attributed to Hollywood Regency which is a style meant to feel frivolously and pleasantly, extravagantly unbalanced, yet sleek and modern.
There is an availability of different diameters of this Moroccan Brass table 20", 24" and 28" inches.