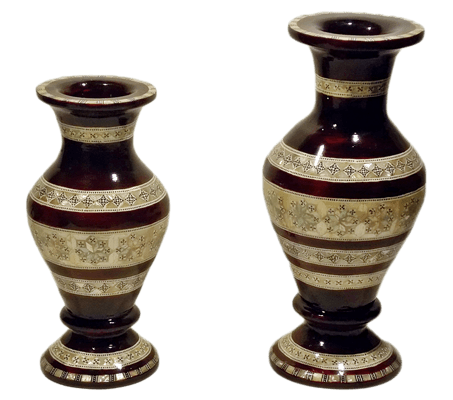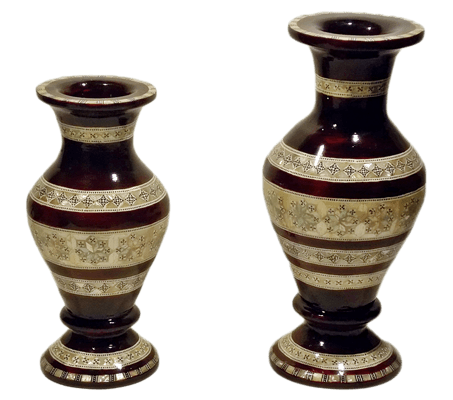 Description
Set of Two Mother of Pearl Vases
Two different sizes wooden vase with mother of pearl inlaid. The mother of pearl is cut in different patterns and spread all over the vases which gives the vase a real special taste.
These vases are a piece of art in itself if put in different locations of the living room even if they don't have flowers in it.
It will give the ambient feeling of Moroccan architecture. They would perfectly fit to be placed over a fire place or on a high side table.
The vases are made of high quality beech wood,
The vases are designed in a beautiful oriental shape and can have as many flowers as you would like.