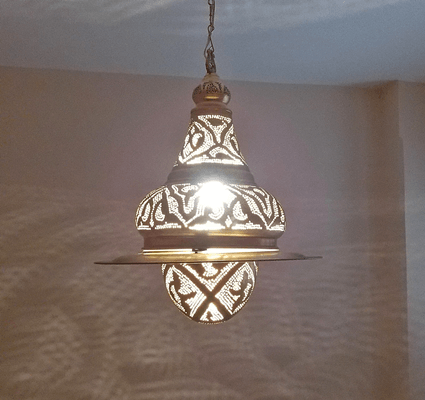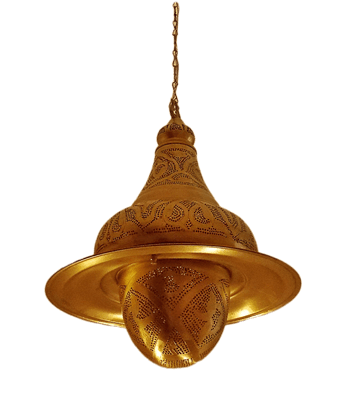 Description
Handmade Moroccan electric Brass ceiling lamp Chandelier
The design is inspired from the vintage street lamps in the 40s which is a classical decoration type while the hand etching was made to add the oriental touch which makes a combination of vintage and ethnic unique spirit.
This combination makes this lamp a perfect fit for a contemporary house or a modern house which would add a touch of both Moroccan decoration and Classique vintage style.
The lamp was hand etched in a combination of geometrical and flower patterns to bring beautiful shades over a room, gallery and shop which would add perfect magical spirit to the place.
The lamp is electrically equipped and wired