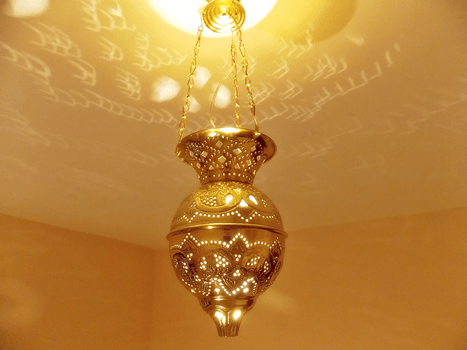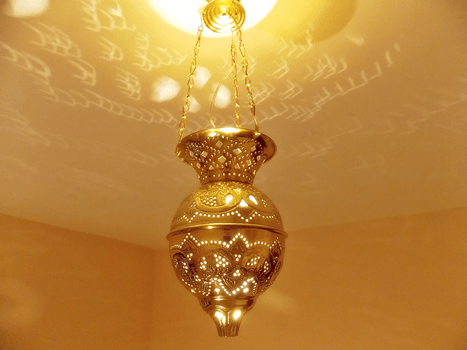 Description
Handmade Moroccan electric Brass ceiling lamp Pendant
Handmade Moroccan Electric Pendant Brass Hanging lamp this beautiful shape is widely used in old mosques all over the world.
This lamp design sometimes made of purely glass and sometimes of a combination of brass and glass while our lamp is made of pure brass which is hand etched in different geometrical shapes which is spread all over the lamp to provide inspiring shades all over the place.
Moroccan lamps are widely known for their special collection of lamps while this lamp is very well known for its special shapes and shades.
The lamp is electrically equipped and wired