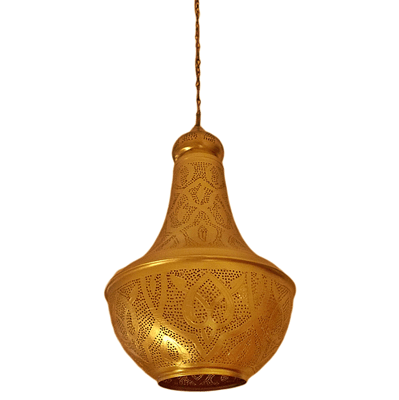 Description
Handmade Moroccan electric ceiling lamp Pendant
This piece is made of Solid Brass; the design is inspired from the shape of the microphone and was hand itched with a combination of geometrical and flower patterns to add oriental touch to the lamp.
If you would like to create a lovely home with Moroccan decor, this piece would be a great start due to its simple admirable shape which would fit to any location in the house and especially a living room.
This piece if placed right within the room would bring beautiful artistic shapes which would make the feeling of the room more warm, comfortable and charming.
The lamp is electrically equipped and wired