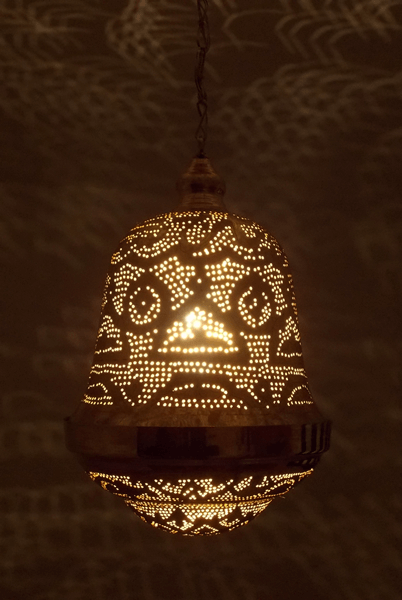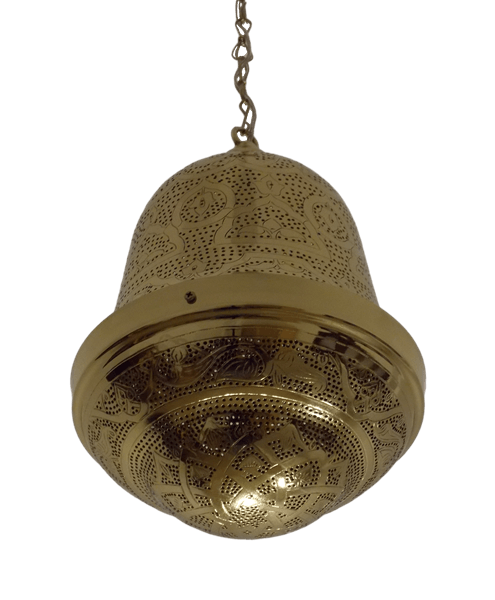 Description
Handmade Moroccan Bell Shaped Pendant
A Beautiful Moroccan style Pendant made of genuine Brass which is designed to have the shape of the bell. It is hand pierced in different patterns within the whole lamp; on the bottom of the lamp it is hand pierced to have the star shape and within the sides and the edges it is hand pierced to have different leaf style shapes.
The Moroccan pendant piercing patterns would provide shades which would provide such charming exquisite atmosphere to the surrounding.
The Moroccan pendant can fit to any room within the house but can be perfectly placed within a nice corner, corridor or entrance where you would like to add some artistic feeling.
Our BlogPosts
If you would like to know more about the origin of our items and the rich and stimulating history of the region. You can check our blogposts in which we talk about every piece in the Museum of Islamic Art in Cairo, we also try to explain their artistic nature, the materials used and we focus more on their historical background: