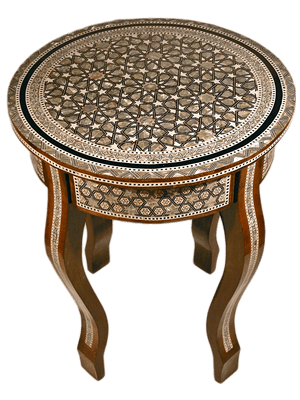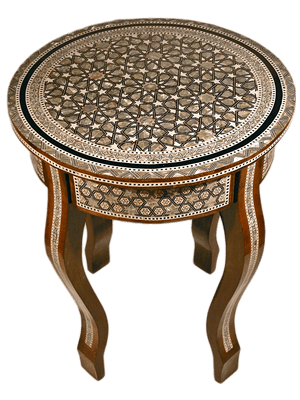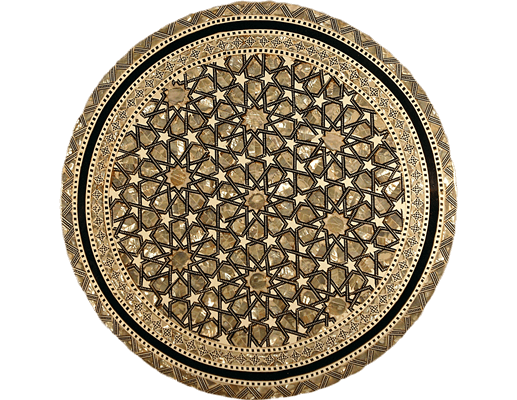 Description
Handmade Moroccan Mother of Pearl Round Table
Handmade Moroccan Round Table made of beech wood and carefully inlaid with mother of pearl in different geometrical patterns.
The table is painted in wood tone and has the mother of pearl all over the table including the legs.
The table main design is a classic style while the mother of pearl inlay adds the Moroccan oriental style which makes it unique in design.
This Moroccan Mother of Pearl Table is designed to fit the need of a side table as well as a coffee table.
The table is also designed in a way that the head can be unattached to the legs so it can be easily unset and stored.