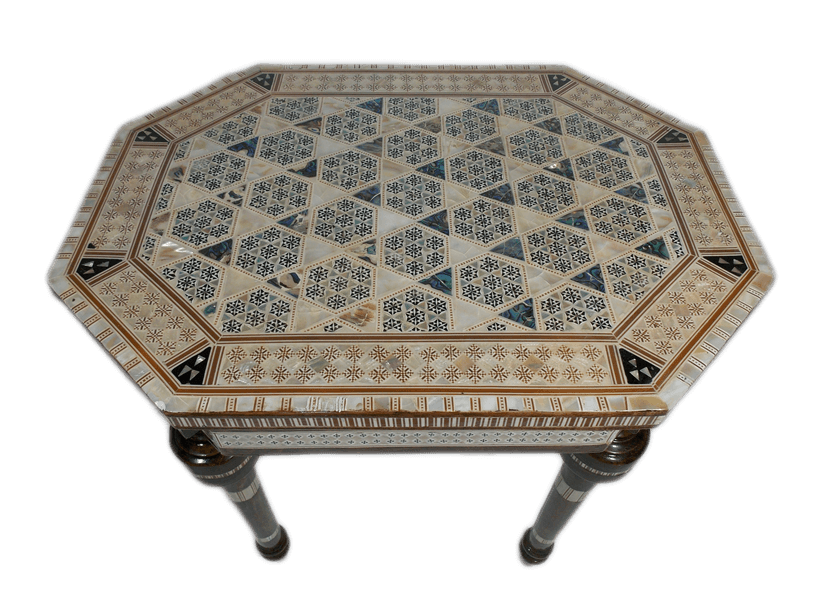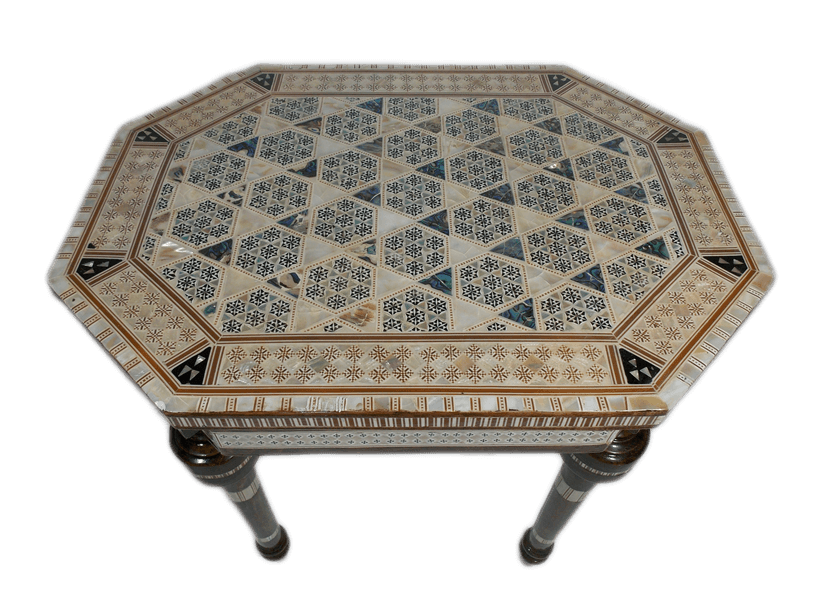 Description
Handmade Mother of Pearl Moroccan rectangular Coffee table
Rectangular Moroccan table made of high quality beech wood with mother of pearl inlaid all over the table including the legs. The mother of pearl is cut in very tiny pieces forming different patterns and inlaid carefully to the table.
The wooden part is painted with dark wood tone color using very high quality materials to give more majestic look to the Moroccan table. The dark wood tone color makes it fit to any type of decoration including modern, classical etc…..
The combination of different colors is one of the major characteristics of Moroccan interior; in this table various colored mother of pearl is used to form a magnificent looking head.
The size of the table is relatively small which makes easily relocated and used all over the place.
The legs of the Moroccan table have small cylindrical bumps on the top which adds more distinct look to the table. The legs can be easily unset to be easily stored.