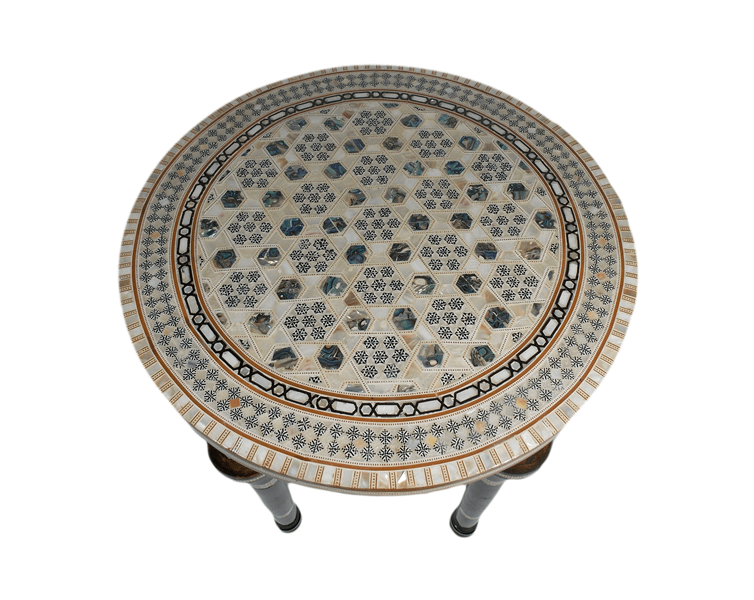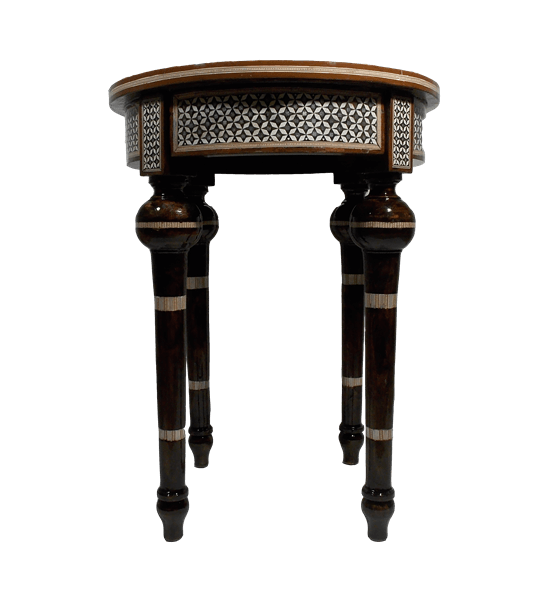 Description
Handmade Mother of Pearl Round Moroccan Side Table
Moroccan Mother of Pearl Table handmade of high quality beech wood and have mother of pearl inlaid all over the piece. The mother of pearl is cut into very small pieces and carefully inlaid to form various patterns within the head and the legs of the table. The mother of pearl on the head of the table is surrounded by white and black colors to form a contrast which makes this table a real piece of art.
The mother of pearl is also having various colors which depend on its origin, and that what is very special about mother of pearl that it changes its colors depending on the type and quantity of light. You can also sometimes see the rainbow inside that natural beauty.
We give very strong attention to quality that is why we use very high quality painting materials. The color of the wooden part is dark wood tone.
The legs of the Moroccan Table can be easily unset for easy storage.