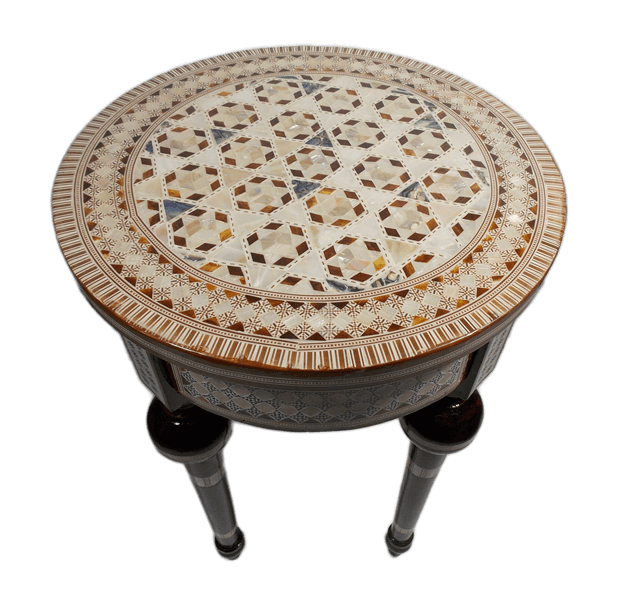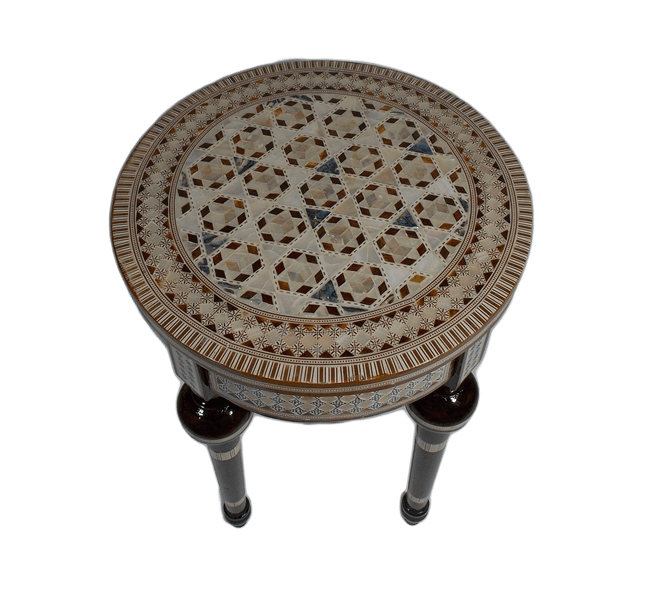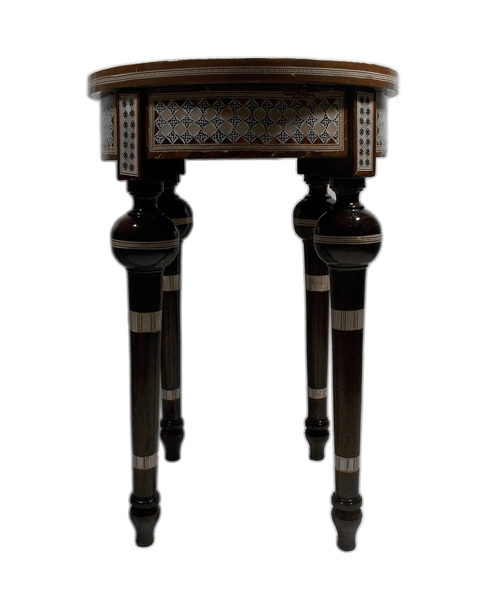 Description
Handmade Mother of Pearl Round Moroccan Side Table
The most distinctive and admired thing about Moroccan interior is the combination of different colors which. This Moroccan Round table acquires this nature by having the black and white which gets the beauty of the contrast in addition to the color of different types of mother of pearl which is got from different locations worldwide which makes them have a variety of colors starting from the color of the ocean which is light blue to a slight yellow color. This mother of pearl is cut into different geometrical shapes and scattered all over the piece to make very admirable patterns.
In addition to all that, we give special attention to the finishing of our products; the wooden parts got the dark wood tone in which we use a very high quality paints that adds more grace to the Moroccan Side Table.
The shape of the Moroccan table is round and it is relatively small which makes it handy to be relocated and used as a side table.