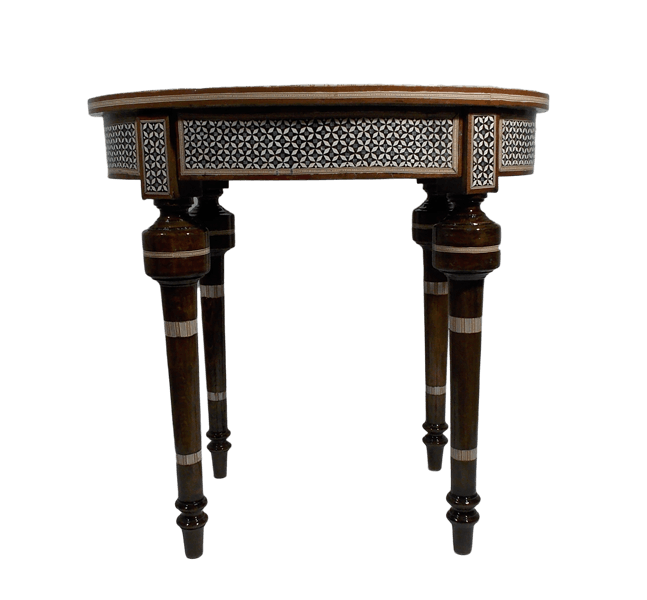 Description
Handmade Mother of Pearl Oval Moroccan Side Table
One of the most admirable shapes in tables is the Oval shape. This Moroccan Table is handmade of high quality beech wood and have mother of pearl inlaid all over the piece including the legs. The Mother of pearl is inlaid in different geometrical patterns which is combined together to have this magnificent Moroccan Table. The designer of the table has added more beauty to the table by adding the Black and white color to the top of the table and in various parts of the legs.
The size of the table is medium which makes it handy and useful to be used within a living room or any place within the house.
The wooden parts of the Table are painted with very high quality materials to have the dark wood tone.
The legs of the Moroccan Table is designed to have those little cylindrical bumps on the top of each leg which also have mother of pearl inlaid within which adds more beauty to the piece.