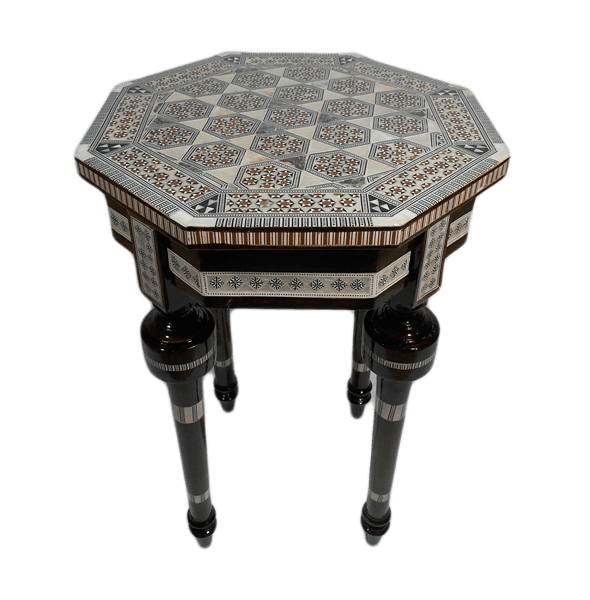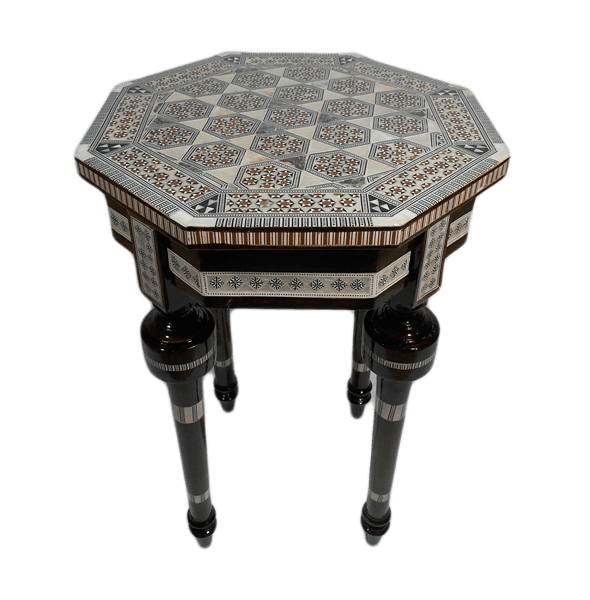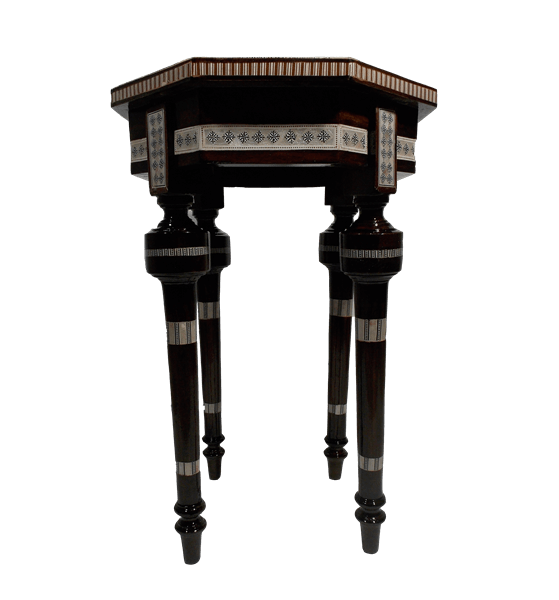 Description
Handmade Octagonal Mother of Pearl Moroccan Side Table
Moroccan Octagonal Mother of Pearl Side Table made of high quality beech wood and have mother of pearl carefully inlaid all over the piece. The mother of pearl is inlaid in a star shape which surrounds small pieces of round red pieces and is scattered all over the table to form such admirable look.
The Moroccan table wood is splattered with high quality dark wood tone color which adds more beauty to the piece. The combination of this color with the mother of pearl which is cut and inlaid all over the piece makes this piece suits different types of decoration including modern, classical…etc.
The size of the Mother of Pearl table is relatively small which makes it perfectly fit as a side table which can be handy to carry within any place within the room.
In addition, the legs of the Moroccan Table has a very unique shape which makes it acquires the spirit of the Moroccan architect.