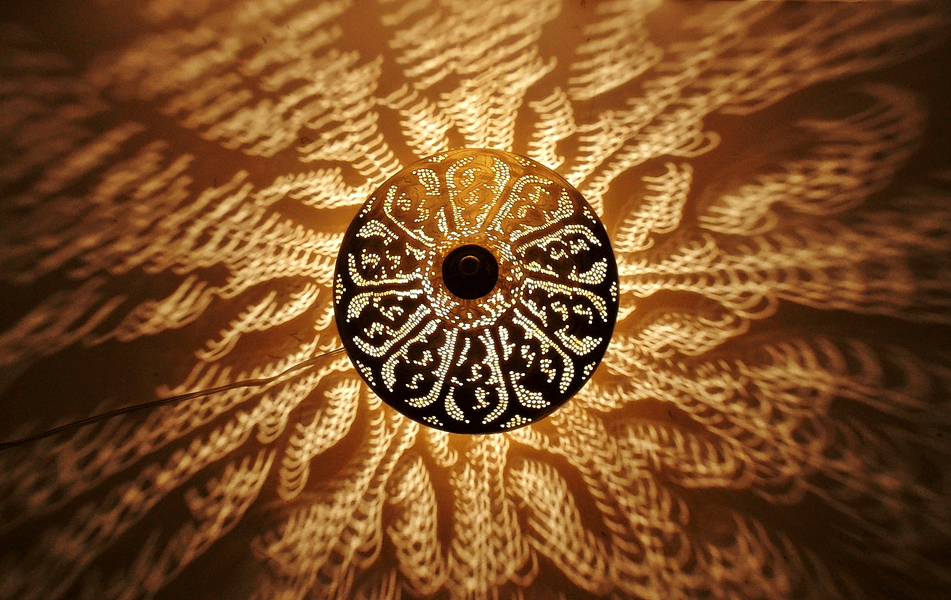 Description
Handmade Moroccan small Brass Table Lamp Shades
The Moroccan Table lamp has the design which has lived for centuries in Moroccan Lamps. It is made of Brass which is hand pierced and itched in various patterns combined together to provide wonderful artistic shape in addition to the shades which is spread all over the space.
In order to get these types of shades it is recommended to use a transparent bulb.
While in case you would like to enjoy the lamp without those strong shades it is recommended to use a stained glass lamp which would provide a real soft type of lighting.
The Moroccan Table lamp is electrically equipped and wired but without the plug due to the variation of plugs all over the world.