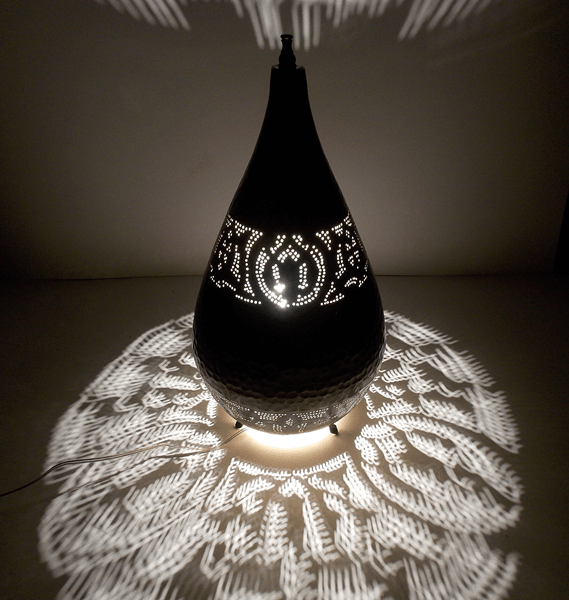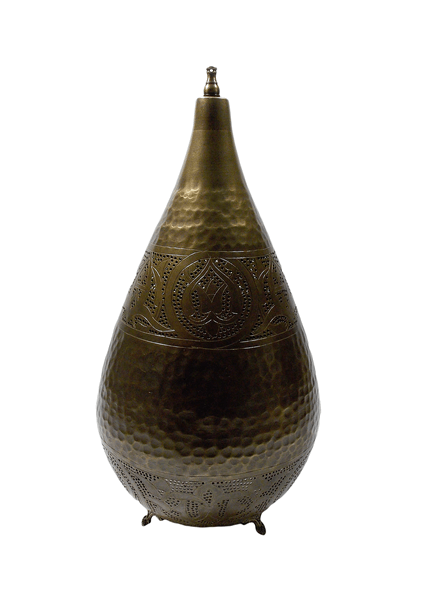 Description
Handmade Moroccan Brass Table lamp Shades
Magnificently shaped unique Moroccan table made of brass which is hand pierced and hammered all over the lamp which have an elegant curved sides cone shape. Unlike other Moroccan lamps, this lamp is hand pierced to have a very dim light because it is only pierced on two sectors of the lamp, one in the middle and the other on the bottom. This design provides very elegant type of shades and very soft type of lighting. The hand-hammering is spread all over the other parts of the lamp. The piercing is made in different curved overlapping lines to provide such beautiful artistically shaped shades within its surroundings.
This Moroccan Table Lamp can fit to a special spot within the room where you would like to add some glamour and eye catching irresistible beauty.
This lamp can fit to classic decoration but it would certainly be an addition to modern decoration houses.
The Moroccan Table lamp is electrically equipped and wired but without the plug due to the variation of plugs all over the world.