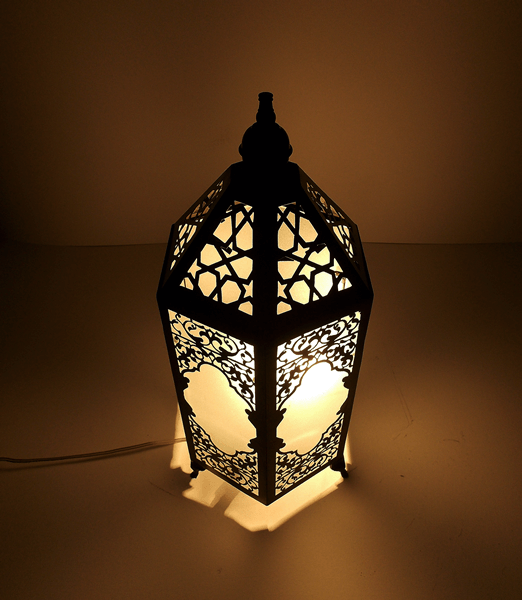 Description
Handmade Moroccan Brass Table Lamp Shades
A very simple but magnificent looking Table Lamp, made of brass which hand cut into various overlapping shapes which provides very ambient feeling. The brass has gone into light oxidization process in which it got the dark color while in the same time have the luster beautiful color of the brass.
The lamp got four sides which are covered with white stained glass on the body of the table lamp while on the top the four sides intersects together from triangular shape which is also hand cut and have real beautiful rounded shaped piece which adds more glamour to the lamp.
Undoubtedly, This Moroccan Brass Table Lamp would be an addition to any place within the house, where you would need and explicitly beautiful soft lighting lamp. It can fit to a bedroom as well as a living room or a guest room.
The Moroccan Table lamp is electrically equipped and wired but without the plug due to the variation of plugs all over the world.