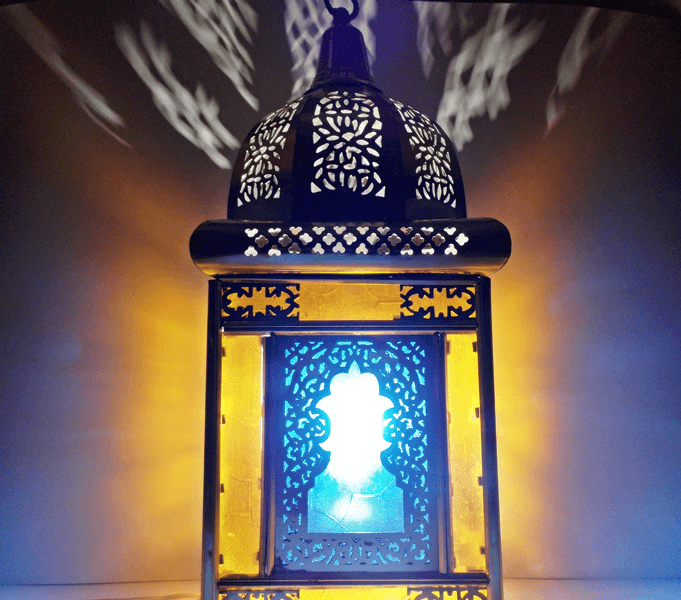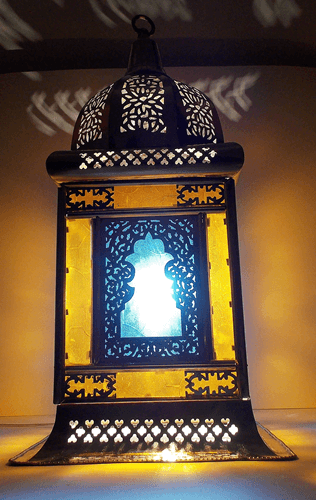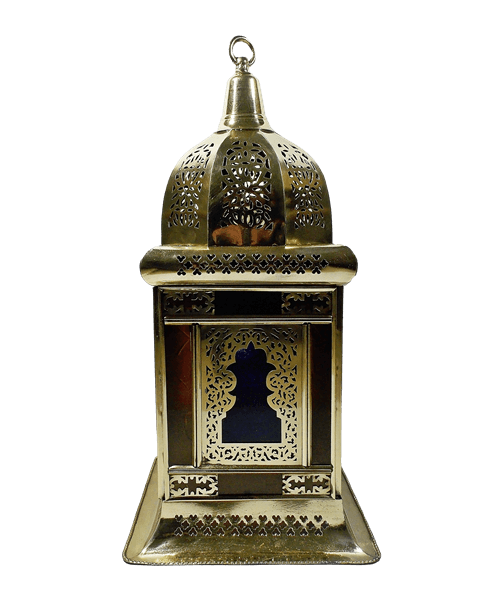 Description
Handmade Moroccan Brass Stained glass Table Lamp / Lantern
A well-known shaped Moroccan Brass Lamp made of Brass and has stained glass on every side of the lamp. It has the yellow color combined with the blue color on each side that provides soft type of lighting which gives a very ambient feeling to the place.
The lamp is designed to work as a table lamp but it is also equipped to work as a lantern / pendant light.
The Moroccan table lamp has its Brass hand cut in various curved overlapping on the top as well as the body of the lamp while on the bottom the brass was cut to form small heart shape which is spread on each side.
The combination of cut brass as well as the stained glass had always been very specific attribute of Moroccan lightings.
The Moroccan lamp is electrically equipped and wired but without the plug due to the variation of plugs all over the world