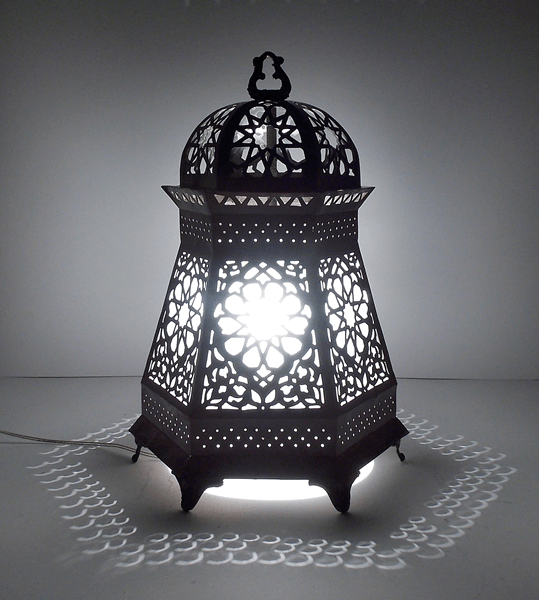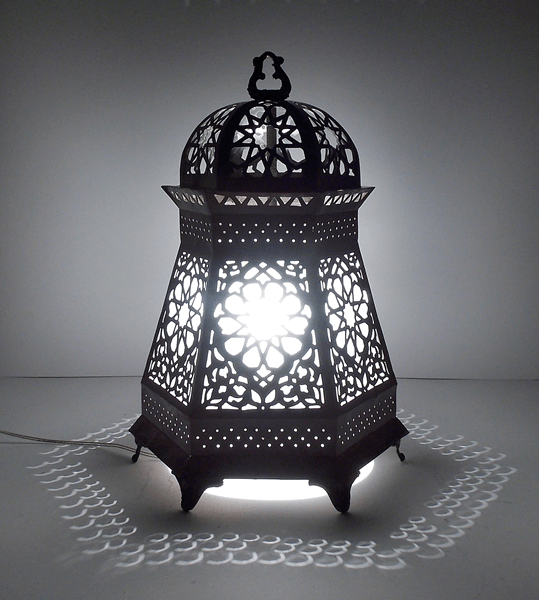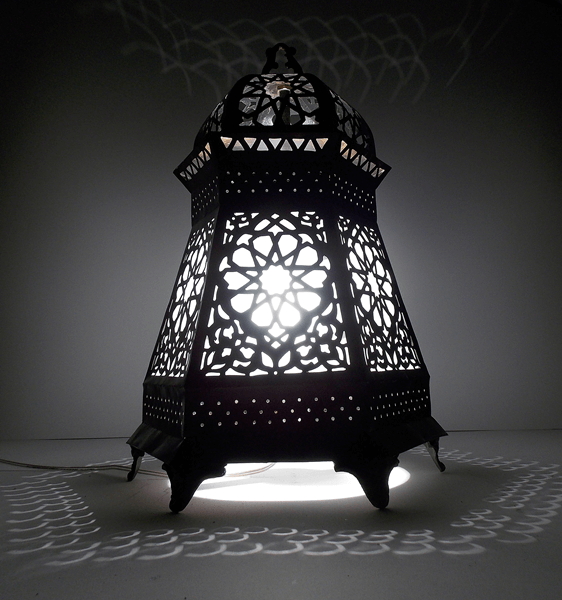 Description
Handmade Moroccan Oxidized Brass Table Lamp / Lantern
Amazingly Shaped Moroccan Table Lamp made of brass which is gone through the process of oxidization to bring this dark wood tone color. The shape of the lamp is inspired from the bride's gown shape, which is a shape that is loved and always provides pleasant feeling to everyone. This lamp is hexagonal and has white stained glass on each side. The brass is skillfully cut into different geometrical shapes to form the shape of the star on each side. The stained white glass provides very soft type of lighting in addition to just a glance of shades which would add elegance to the space.
It can fit in a living room or a bed room in which you would like to have something artistically shaped.
The Moroccan lamp is designed as well that it can be used as a ceiling pendant / Lantern in case you would like to have it hanged in any place within the house.
The Moroccan lamp is electrically equipped and wired but without the plug due to the variation of plugs all over the world