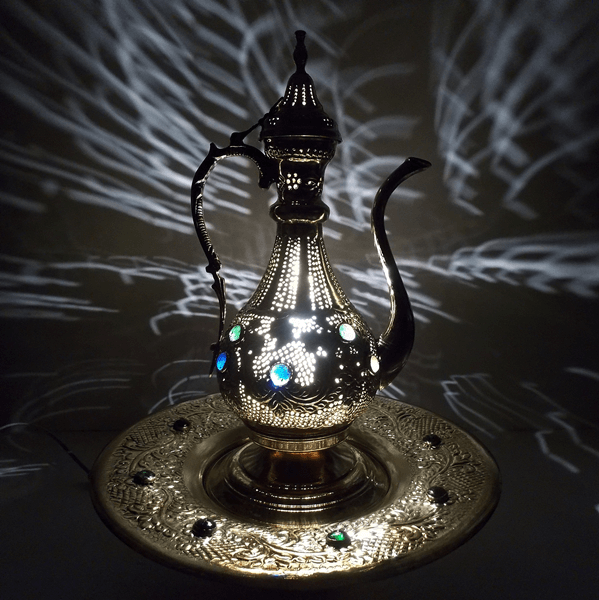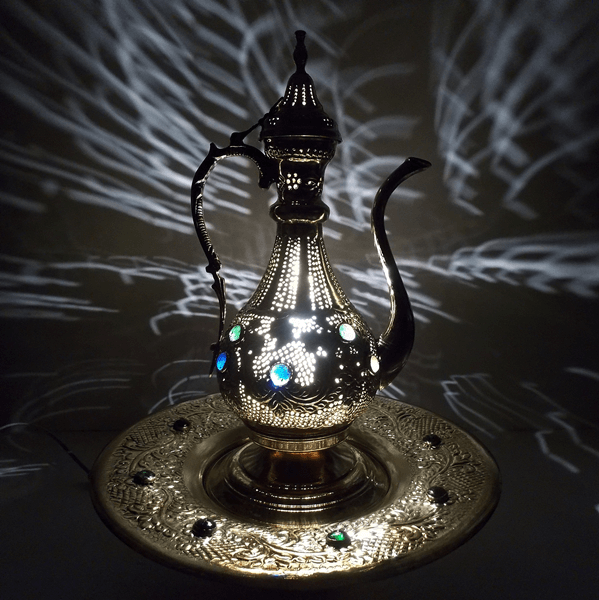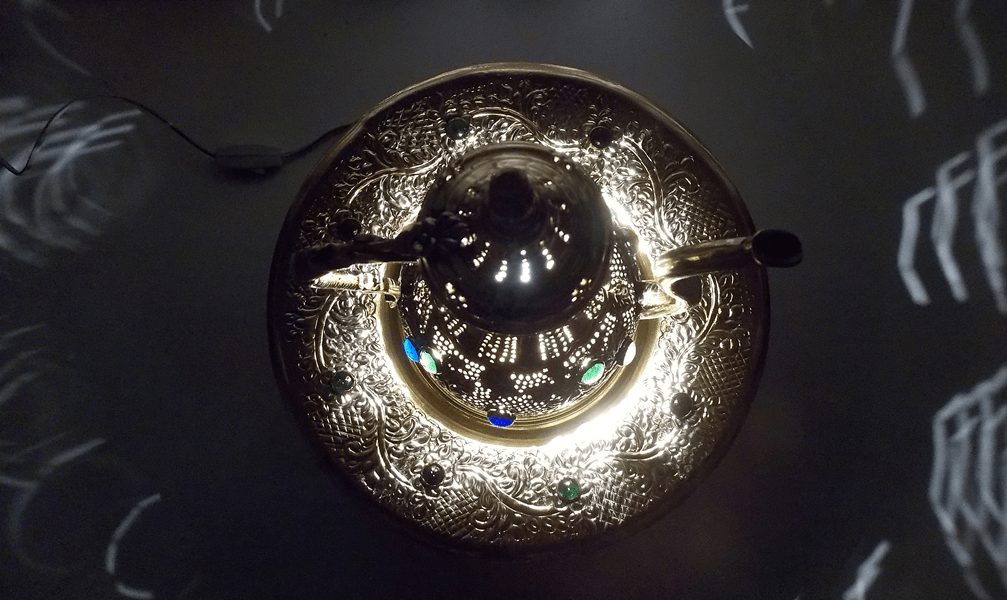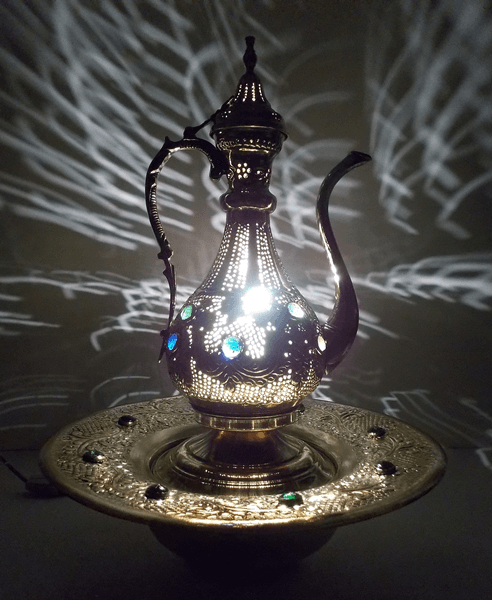 Description
Handmade Moroccan Oriental jug shaped Brass Table Lamp
Moroccan Table lamp which has a very unique shape, this shape is inspired from an old custom in the Middle East region in which this jug was almost found in all the houses before the nineteenth century. This jug was used for tea, coffee and different other oriental beverages. The artisan has captured this amazing shape which is almost lies in the hearts of everyone in this region and developed it to have this Moroccan Table Lamp. Hand-piercing and hammering was made all over the lamp and small jeweled different colored small pieces of stained glass was artistically installed all over the piece. The patterns of the hand-hammering and stained glass are designed to bring wonderful shades all over the place.
The base of the lamp was also inspired from a very old custom-made in the Middle East region which is the ban which was very widely used in those time. The ban had a very unique shape which was the exact shape used at those times.
The piercing design of the Moroccan Lantern is designed to provide various types of shades all over the room. In order to enjoy those types of shades you would need to install a transparent strong lamp bulb within while in case you would like to have the lamp and you donít need those shades all is needed to be done is just install a stained lamp bulb
The Moroccan Table lamp can fit in case you would like to have something within your house that would bring the real sensation of the heart of the Middle East ancient art-work.
The Moroccan lamp is electrically equipped and wired but without the plug due to the variation of plugs all over the world