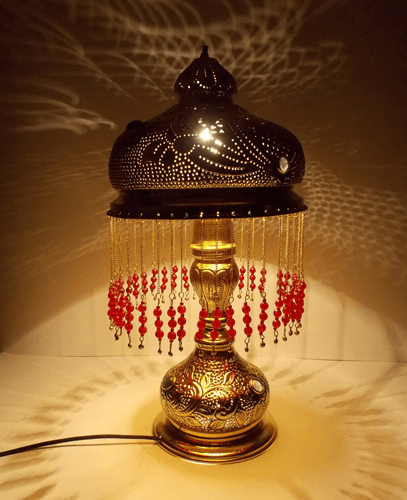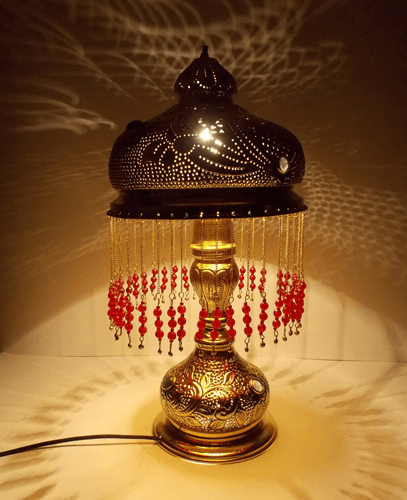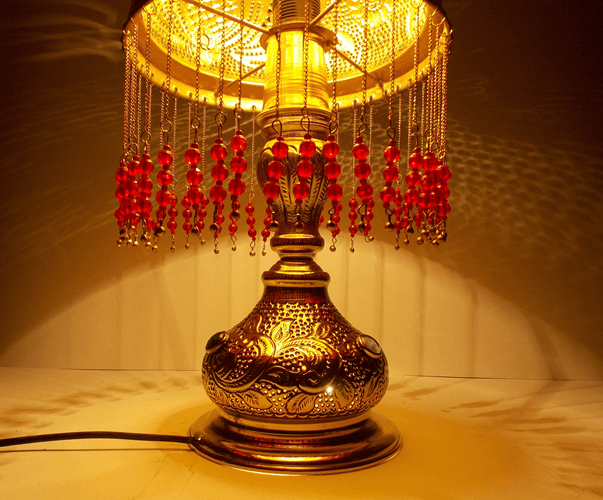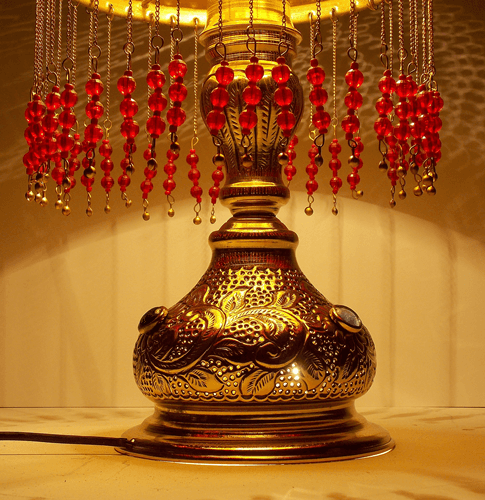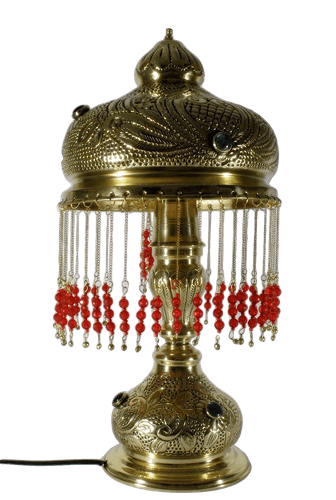 Description
Handmade Moroccan Brass Jeweled Table Lamp
Moroccan Brass Table Lamp jeweled with different colored small rounded pieces of colored stained glass all over the piece. The Brass is hand-hammered and pierced to form different geometrical patterns on the top, pillar as well as the base of the lamp. The Brass Moroccan Lamp is equipped to have two sets of light on the hat top as well as the base of the lamp. The combination of the jeweled lamps with the piercing is designed to provide amazing light shades which would spread all over the room. More than that the Table lamp had multiple brass strings with red endings pieces which provides more beauty to the lamp.
The piercing design of the Moroccan Lantern is designed to provide various types of shades all over the room. In order to enjoy those types of shades you would need to install a transparent strong lamp bulb within while in case you would like to have the lamp and you donít need those shades all is needed to be done is just install a stained lamp bulb
This Moroccan Brass Table lamp would perfectly fit for a bed room on both sides of the bed or a special corner within the room in which you would like to have this type of soft lights that provides calmness and tranquility.