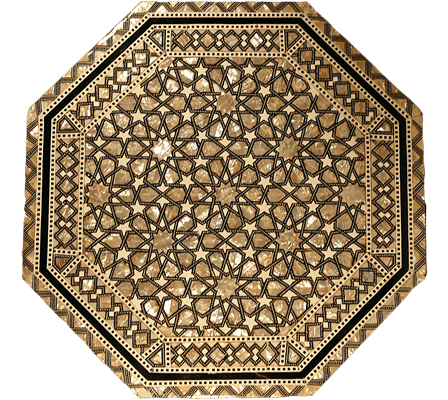 Description
Handmade Moroccan Mother of Pearl Octagonal Table
Handmade Moroccan Octagonal Table made of beech wood and inlaid with mother of pearl to bring the Moroccan style.
The octagonal shape is surely an important constituent of the Moroccan architecture due to its resemblance to the stars in shapes and is used in different appliances including tables and lamps.
One of the early Western students of Islamic patterns, Ernest Hanbury Hankin, defined a geometrical arabesque as a pattern formed with the help of construction lines consisting of polygons in contact."
He also considered skill of the Arabian artists in discovering suitable combinations of polygons almost astounding.
This Moroccan Mother of Pearl Table is designed to fit the need of a side table as well as a coffee table
The table is also designed in a way that it can be unset so it can be easily stored.